About Us
A bit about who we are and why we do this..
To have itchy feet is to have a marked desire to travel or move from one place to another… to be restless.

(Oxford Dictionary of English Idioms)
Once upon a time, back in 2013, two people were booked independently on the same cycling 'holiday' covering the 1000 miles up Britain. What would happen when they met?  Would it be love at first sight? Was it really meant to be?
OK I'll keep this short. Mike had a Garmin, a sat nav on the bike. I knew I'd be way too busy cycling for map reading so I stuck with him. Turns out we got on, very well in fact, so I've stuck with him. Since that trip we've bought a flat together, another few bikes and the latest addition, our campervan, Silva.
So far we've cycled around California, New Zealand, Belgium, France, Sri Lanka and Vietnam. We're now planning a biggie in Britain– cycling and vanning round the coast, all 5000 miles, not all at once!
Read about our trips so far, what we've learned on our journey and the (many!) mistakes we've made.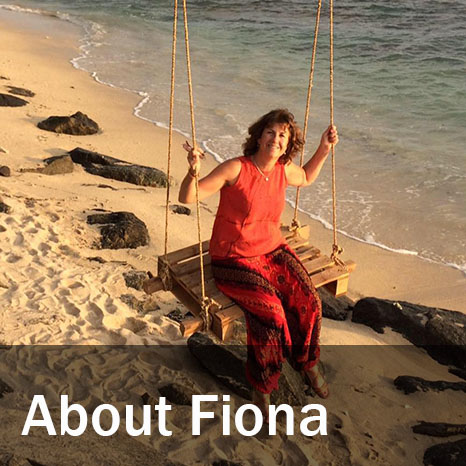 I'm Fiona. I've downsized, the kids have left home, it's my turn now. I've done with the long hours at work, paid off the house. Now I've a small flat, a camper and three bikes at last count. And a great guy to adventure with. It feels like freedom!
"You're taking this YOLO thing very seriously Mum" (son Billy, 24)
Time is precious. I'm fifty three, I like to think in my prime, or at least quite good for age. Unless that is, I'm having a menopausal hot sweat, but hey that's a whole different blog post. At least I keep warm on cold nights in the camper. I've always been an optimist.
I took a month off to cycle around New Zealand for my 50th, I loved it so much that I quit my job to go freelance. Now I work a lot less and cycle a lot more.
"His death made me question my life"
Not long after I quit my job my dad's cancer got worse and I helped my mum care for dad up in Scotland. It was such a privilege to have that time with him. My dad was amazing, the most enthusiastic and generous person ever. Right up till the end we were going out for day trips and talking about adventures.
He died too young at only 76 but wow he'd led a happy and full life. His death made me question my life – you never know what's round the corner and a sense of if you want to do things then go and do them. His passion was his motorhome, so I kind of think I'm following in his itchy feet footsteps.
I've always been quite a rebel. I dropped out of college to go to a Kibbutz in Israel, then sold earrings on Greek beaches. As a teenager my mate Sarah and I would spend our weekends riding and cleaning our bikes. We'd strap a bag onto the back rack with a few clothes and head up the glens to a youth hostel. I loved the sense of freedom a bike gives you. And still do. I've come full circle.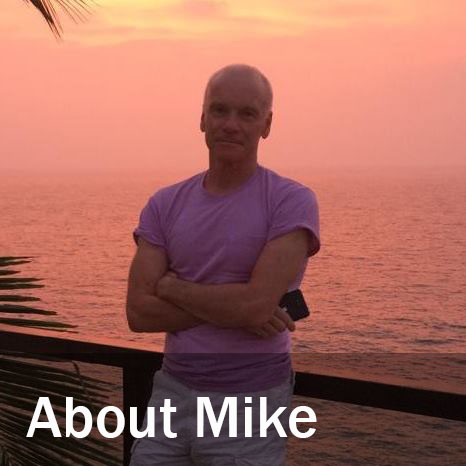 I have recently completed my "three score years and ten" so the clock is ticking! But I retired from full time work a decade ago and now have two lovely grandkids, Isabella and Clementine, and I want to make the most of my time with Fiona, our bikes and our camper van.
Who is Mike? Well, always active, always fascinated by the new and searching and planning for the next adventure. In times past I may not have called them "adventures" but now looking back I see that they were.  From my early days of cycling with schoolfriends to York on a frosty morning and our eyelashes froze together.
"I could do that"
I started running in my twenties and began to want to see if I could run further than to the end of the street. I remember watching the first London marathon in 1981 and thinking "I could do that"! The next year I did the Southampton marathon – and, boy, did that hurt. But I enjoyed the planning and preparation and ended up running 3 London Marathons and finally New York in 2005.
"How difficult can it be?"
So how did cycling make an appearance as an adventure? It all started with a running injury and a period of inactivity. What else could I do? I know – cycling. I realised that pottering along country lanes would not be enough. So I started looking around for challenges and the cycling equivalent in my eyes to a marathon was cycling from Lands End to John O'Groats – how difficult can it be?
That simple idea changed my life – I took part in a real adventure and met my partner, Fiona, and we have been cycling and adventuring ever since. The bike store downstairs is almost full with our seven bikes, and counting.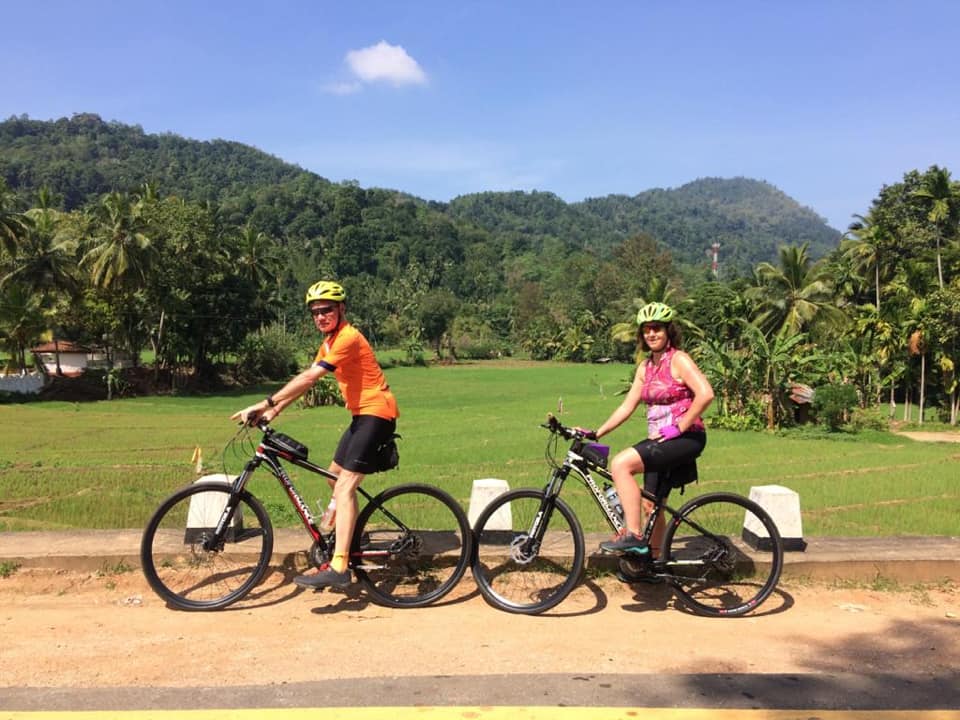 Recent Travels
Here are our travel summaries, detailing what went well, not so well and how we felt about the places we've been..